---
Image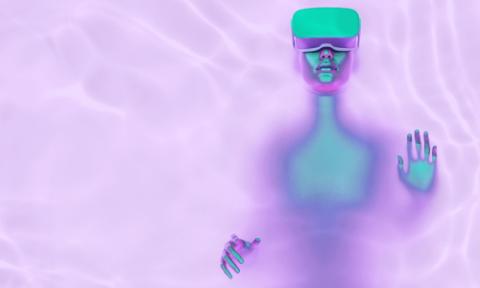 IP and the metaverse: new problems, new rules?
What if one day it became possible for us to live and interact in a single, virtual world that was just like our physical one, save for it being – indeed – immaterial? There is probably no need to look too far ahead. This is the concept behind something that is already very 'real': the metaverse.
The metaverse: not so much of a novel concept
A term first used in the 1992 science fiction novel Snow Crash by Neal Stephenson, the metaverse is now relevant to at least some parts of our lives.
Just think of the gaming sector. Launched in 2003, virtual world platform Second Life is one of the earliest applications of the metaverse. Through the use of avatars, players are able to live a virtual second life. Unlike traditional videogames, interactions on Second Life are not underpinned by any set objective: they are just about 'existing' on the platform and building relations with other players' avatars.
Over the past couple of years or so, the concept of the metaverse has been significantly revamped and its development has undergone a substantial acceleration. All this has been prompted by the latest technological advancements, including blockchain, the widespread availability of cryptocurrencies, and the use of non-fungible tokens (NFTs) for digital assets. An NFT is best understood as a digital certificate that proves the provenance of a digital asset (e.g. a video clip) and is distinct from the digital asset itself.
Traditional and well-established brands have also explored the new opportunities offered by the metaverse to connect with existing and potentially new customers. For example, fashion brands like Gucci (through its Vault project) have been experimenting with NFTs and digital clothing, which have been also sold on the metaverse and gaming platform Roblox.
The metaverse is, of course, about entertainment too. Due to the lockdowns imposed during the COVID-19 pandemic and the impossibility of holding any in-person events (a major, if not the foremost, source of revenue for musicians and performers in the music sector), artists have sought new ways to connect with their fans. In 2020, rapper and singer Travis Scott was the first to hold a concert inside popular videogame Fortnite. Nearly 28 million unique players attended this event. This is a number that would be difficult, if at all possible, to achieve in any 'analogue' arena!
IP in the metaverse: new strategies … old problems
Of course, just as intellectual property (IP) is relevant to the offline world, it is to the metaverse too. Perhaps even more so!
In Europe, trade marks containing the word 'metaverse' have already been successfully registered, including with the EUIPO. These registrations have had a particular emphasis on Class 9 goods, which include, among other things, computer software. In late 2021, Facebook famously underwent a rebranding operation and changed its name to 'Meta', with the aim of signalling that its core business moving forward would be to develop the metaverse even further. Registration of the new 'Meta' trade mark is being sought in several countries around the world, including in the European Union.
Of course, the metaverse raises important questions relating to IP protection and whether certain activities can be controlled by IP owners. Recently, luxury brand Hermès took legal action against a digital artist for making and selling 'MetaBirkins'. These are a collection of virtual handbags authenticated by NFTs and developed without the authorisation of the famous maker of the iconic (and very real) Birkin handbags.
Another issue is what type of property one acquires when purchasing a virtual asset authenticated by an NFT. This is not a question of little significance considering that NFT-authenticated virtual assets can sell for several millions of US dollars (USD). Just think that Twitter's founder Jack Dorsey is said to have sold his NFT-authenticated first tweet for nearly USD 3 million and musician Grimes sold her digital art collection for USD 6 million.
From an IP perspective, does the purchaser of a digital artwork authenticated by an NFT acquire, by default, ownership of the copyright vesting in that minted artwork? And what happens if someone purchases an artwork authenticated by an NFT, which was generated without the copyright owner's permission and passed off as the 'real thing'? Can such a case be treated as it would be in the analogue world, where we would treat it as the purchase of forged art?
Will IP law need to come up with new solutions?
Considering all the questions that the metaverse has raised already, it is natural to wonder whether new solutions are warranted to answer them satisfactorily.
What is key to remember is that, by its very nature, IP law has been constantly challenged by technological developments. Just think of the advent of technologies like the printing press, the photocopying machine, the digital computer, and the internet, and all the complex issues that they have presented to courts and lawmakers. Also constant throughout the history of IP has been the overall ability of existing IP principles and legal provisions to accommodate such developments. Put differently, it has not been necessary to 'reinvent the wheel' each and every time.
Can we consider that the issues presented by the metaverse may be answered by looking into the existing legal framework? It may not be too optimistic to answer this with a (digital, of course) 'yes', while enjoying a sunny day sitting in a park in an old-fashioned, yet still quite pleasant, analogue manner.
Disclaimer:
The links to third-party websites were selected based on a random search. The links provided are not suggesting that they are the only or preferred sources of information. The third-party website owners remain solely responsible for the accuracy and reliability of the data and information provided on their website. Please note that information provided there does not necessarily reflect the views of the EUIPO.
This article was published in the November edition of Alicante News.
Eleonora Rosati is an Italian-qualified lawyer with experience in copyright, trade marks, fashion and internet laws. Dr Eleonora Rosati is a Full Professor of Intellectual Property (IP) Law, Director of the Institute for Intellectual Property and Market Law (IFIM), and Co-Director of the LLM in European IP Law at Stockholm University. She is also Of Counsel at Bird & Bird and is the author of several articles and books on IP issues.