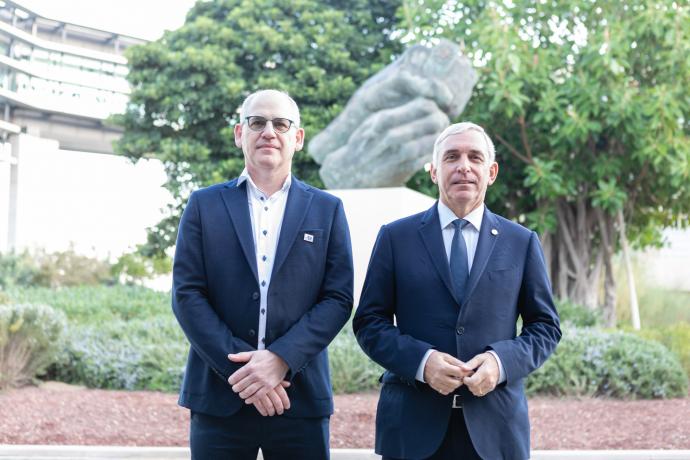 Benefits of IP
The EUIPO's Executive Director, Christian Archambeau and EURid's General Manager Peter Janssen have signed a new collaboration agreement committing to join forces in raising awareness about intellectual property, trade marks, designs and domain names. This new agreement prolongs current cooperation formalised in 2016 for the first time.
EURid is the registry manager of the .eu, .ею (Cyrillic script) and .ευ (Greek script) country code top-level domain names by appointment of the European Commission. Since 2005, EURid has been entrusted to provide registry services in all EU languages.
Their vision is to support the European Digital Single Market by actively working to ensure a trustworthy .eu environment and to enable online multilingualism.
EURid and the EUIPO intend to use this collaboration to empower EU businesses by enhancing EU SMEs' understanding of intellectual property and prevent abuse of the .eu domain.
The collaboration also involves sharing information about their services with users, participating in events, and promoting awareness of fraudulent activities.