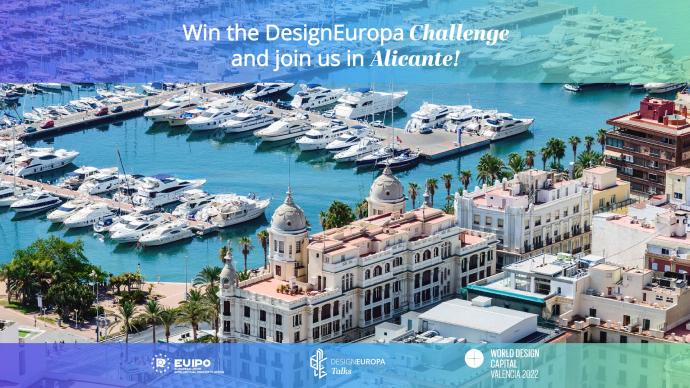 Entrepreneurship
Participate in the DesignEuropa Challenge and win an all expenses trip to Alicante!
Are you a student or graduate in design, art or fashion?
Would you like to meet some of the world's leading experts in the design industry? This is your call! Win a FREE ticket to attend the DesignEuropa Talks, organised together with World Design Capital Valencia 2022.
The EUIPO is launching a gamification campaign for individuals who studied or are currently studying design, art or fashion.Participants will compete to collect points based on actions suggested on the platform from replying to quizzes, using the tools to share posts on social media.Don't miss the chance to join in active discussions and follow various panel sessions covering different aspects related to design.
All you need to do is accept the DesignEuropa challenge; participate in as many actions as you can and collect points in the process.
The top five participants that have collected the most points will enjoy an all-expenses paid trip to Alicante and VIP invitation to the DesignEuropa Talks.
Click here to join the challenge!
For more details, see the rules of participation and visit the DesignEuropa Talks section.