Online
Duration
Less than half a day
•
The structure of trade mark and design rights licences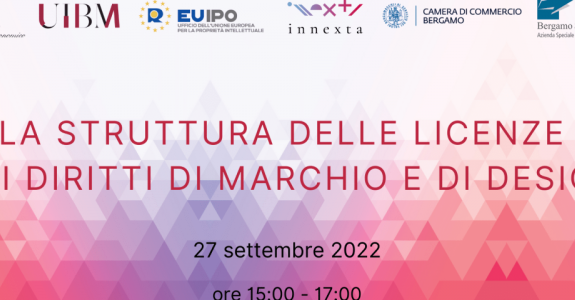 Benefits of IP
This online event is organised by Innexta, sponsored by the Bergamo Chamber of Commerce and the Bergamo Development Agency. The webinar aims to illustrate how the licensing of a trade mark or design constitutes one of the main channels for the economic monetisation of a company's distinctive assets.
The event will present the potential of the licensed use of a trade mark or design, but also how the wrong strategy in licensing could reduce a company's assets. Participating experts will describe the most relevant elements of licence agreements and analyse the correct steps to be taken.
The event will be conducted in Italian.