---
Image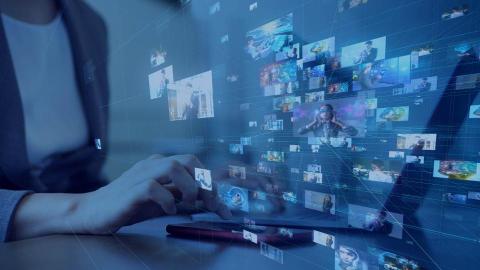 Anna Vanderbruggen, the superhero of European graphite recycling
French scientist, Anna Vanderbruggen, whom the European Institute of Innovation and Technology (EIT) RawMaterials nominated, has won the prestigious EIT Change Award for her pioneering work on graphite recycling. Her solution enables European recyclers to recover tonnes of graphite needed for lithium-ion batteries to power renewable energy technologies across the continent.
Most days, you will find Anna Vanderbruggen in her research lab working with treacherous black mass as part of her revolutionary method to recycle graphite. (Black mass is the messy mixture of cobalt, nickel, lithium, and graphite left over during the recycling process).
It may not seem like the usual work of a superhero. However, the humble French geologist has earned superhero status in the world of battery recycling. Because for the first time, she is enabling recyclers to recover not only the valuable metals from used batteries – but also to recycle graphite. The technology can be directly implemented during the recycling process. It makes the process more sustainable, and also means there are two valuable products at the end of the process. Recyclers will have both the metal powder and the graphite powder – instead of just one.
This has huge positives both for the environment and for European autonomy over the supply of graphite. Graphite is a critical raw material, named on the European Commission's list of critical raw materials. These are raw materials that are essential for the European economy and the green transition.
Anna's method reduces the carbon footprint associated with graphite mining and purifying, currently carried out in China for export to Europe. Using recycled graphite from old batteries in this way saves a huge amount of CO2 because the need for mining and intense purification is eliminated.
Why is it so crucial to recycle graphite?
Lithium-ion batteries consist of many different valuable materials. As an example, an electric vehicle battery consists of around 6kg of lithium, 30kg of cobalt, and a huge 100kg of graphite. However, the existing technology for the recycling of lithium-ion batteries means that graphite is either burned off or ends up in landfill. So, recyclers, and European consumers, are losing out on this crucial ingredient for lithium-ion batteries. These batteries in turn power everything from smartphones to electric cars. Anna's solution will enable Europe to source some of the high-quality, anode graphite necessary for lithium-ion batteries within Europe – from old batteries! Her method can eliminate some of the current demand for graphite mining and the intensive purification process. Processes which are currently carried out in China. At the moment, to produce one tonne of anode graphite, between two and three tonnes of mined graphite is necessary. This comes with a hefty price tag: between $8,000 and $20,000 per tonne of graphite. And these processes also carry a hefty carbon emissions toll on the planet.
Read the full interview here.