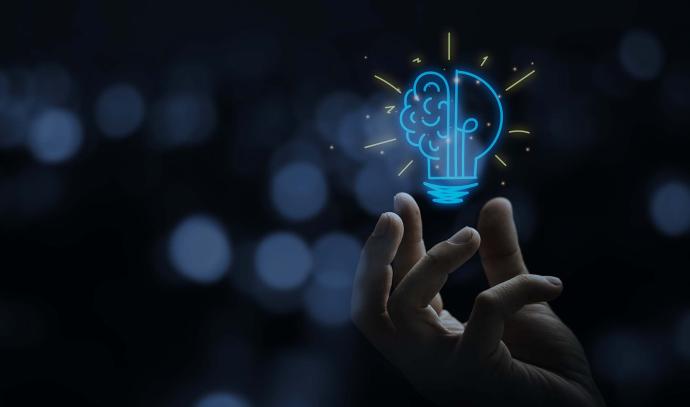 Protecting your ideas
PRAXI Network is a leading technology transfer and innovation support organisation in Greece with extensive experience in connecting research and industry, fostering innovation and growth and supporting transnational cooperation.
PRAXI Network is the Greek coordinator organisation of the Enterprise Europe Network, the IP Helpdesk Ambassador and nominated National Contact Point for Horizon Europe. To find out more about how they help EU SMEs, join us in this interview with Dr Maria Makridaki, Head of Unit, Technology Transfer Office FORTH/ PRAXI Network.
For those who are not familiar with your work, could you explain what your organisation does?
PRAXI Network functions as a unit of the Foundation for Research and Technology – Hellas (FORTH), the largest Research Centre in Greece. It can be found in five cities in the country: Athens, Thessaloniki, Heraklion, Volos, and Patras. It started out in 1991 as a partnership between FORTH and SEV Hellenic Federation of Enterprises with the mission to link industry with academia. In 1998, PRAXI Network was made the National Contact Point (NCP) for the 5th, 6th and 7th Framework Programmes for Research and Technological Development, Horizon 2020, and currently Horizon Europe making it an official entity for information and advisory support for EU-funded research programmes in Greece. It also acts as the IP Helpdesk Ambassador in Greece.
I am currently the acting Head of the Technology Transfer Office of FORTH, which offers a variety of services to support all stages of research activity, from the initial idea and its implementation until the commercialisation of the research outcomes. The services include, among others, proofreading of research proposals, identifying funding opportunities, technology audit, advice on how to protect intellectual property rights, intellectual property (IP) strategy design and implementation, market intelligence, design of dissemination and exploitation strategy, access to risk finance, support for the establishment of new spin-off companies.
PRAXI Network provides support to European and Greek SMEs in various ways. How exactly do you achieve this? Could you provide us with an example?
The strengthening of the Greek Entrepreneurial ecosystem is one of the main priorities of PRAXI Network. Our mission is to increase the innovation potential of Greek small and medium-sized enterprises (SMEs) and to assist in the establishment of highly innovative deep tech spin-offs with the aim of transforming the Greek economy by promoting and enhancing innovative entrepreneurship. To that end, we have developed a portfolio of services to support innovative SMEs.
Networking, for example, is considered as one of the most crucial tools for enterprises or research/academic organisations that wish to develop further. PRAXI Network has developed a strong network of contacts acting as a mediator for those interested in partnerships and collaborations. Furthermore, PRAXI Network actively supports the capacity building of Greek enterprises, research and academic organisations in order to foster their further development. With that in mind, our network provides training sessions on innovation, technology and intellectual property issues and assists with the development of soft skills.
How important is the protection of intellectual property rights especially for start-up companies? What kind of support does PRAXI Network offer in this respect?
In the majority of cases, the main competitive advantage of the innovative SMEs and spin-off companies is their intellectual property. Therefore, it is crucial for both the researchers and young entrepreneurs to ensure that they take all the necessary measures to properly protect their intellectual property. This will allow them to optimally exploit their innovation potential and offer them a truly competitive advantage when entering new markets.
However, this is not fully understood among the Greek SMEs and Research Technology Organisations (RTOs), as indicated by the challenging Greek IP landscape. PRAXI Network is therefore focused on raising awareness of IP related issues and has an active role in educating researchers and entrepreneurs about key aspects of identifying, protecting and exploiting their intellectual property. Our Technology Transfer Unit has developed a portfolio of IP-related services that include consultation on intellectual property management issues, designing of IP strategy, Patent search, information on the various methods for protecting intellectual property rights, Patent drafting, Freedom to Operate Analysis and IP valuation.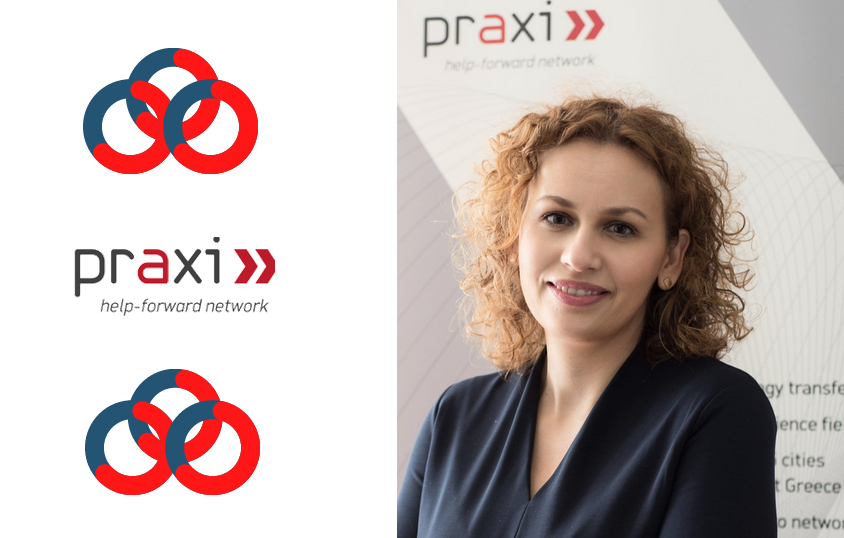 Dr. Maria Makridaki, Head of Unit, Technology Transfer Office PRAXI Network
'We believe that the SME Fund programme was highly successful, mainly because it provided motivation for the Greek SMEs to learn more about the importance of protecting Intellectual property.'
What is your impression of the EUIPO's SME Fund geared towards helping SMEs to protect their intellectual property rights?
PRAXI Network actively promoted the EUIPO's SME Fund throughout its network of Greek SMEs. We were amazed by how popular the programme was among our clients, as indicated by the numerous inquiries, applications and expressions of interest we received. The outcomes of the programme were quite impressive, especially considering that IP protection is not a high priority for Greek business entities. We believe that the programme was highly successful mainly because it provided motivation for Greek SMEs to learn more about the importance of protecting intellectual property. Additionally, the partial coverage of the filing costs turned out to be an excellent IP awareness raising initiative.
Your organisation collaborates closely with SMEs, spin-offs and start-ups. Apart from initiatives similar to the SME Fund, what other initiatives are necessary to help entrepreneurs thrive in their business journey?
The Greek economy went through a severe economic crisis that resulted in the transformation of the traditional entrepreneurial mentality that was dominant in Greece for numerous years. The newly established start-ups and spin-offs need support and assistance to step forward and pursue growth overseas. Initiatives enabling mentoring and coaching activities focusing on identifying business ideas and transforming them into business opportunities will be of great importance for supporting the innovation ecosystem of Greece. Tailor-made support in providing access to innovative funding tools and instruments is also considered to be crucial for the growth and expansion of newly established and the most promising companies.
Lastly, how do you envision Praxi Network's future and what challenges will you be taking on?
PRAXI Network started its operation more than thirty years ago with the vision to create links between the research and the business community in Greece. Since then, PRAXI Network has expanded its activities and has developed a portfolio of various services thus becoming a key innovation enabler in Greece providing advanced technology transfer services. PRAXI network had a key role in the design of funding tools and initiatives aiming to boost innovative entrepreneurship in Greece. Those strategic initiatives resulted in the formation of a very promising start-up ecosystem in Greece. Currently, we coordinate the largest network of Technology Transfer Offices in Greece 'gnΩsi' that aims to create and enhance technology transfer mechanisms in 11 Universities and Research Organisations throughout Greece.
PRAXI has been constantly evolving over the years. The main challenge for us is to keep up the pace and continue to develop new initiatives and high-impact added-value services that will enable the sustainability of the innovation ecosystem in Greece with a direct positive impact on the Greek economy.