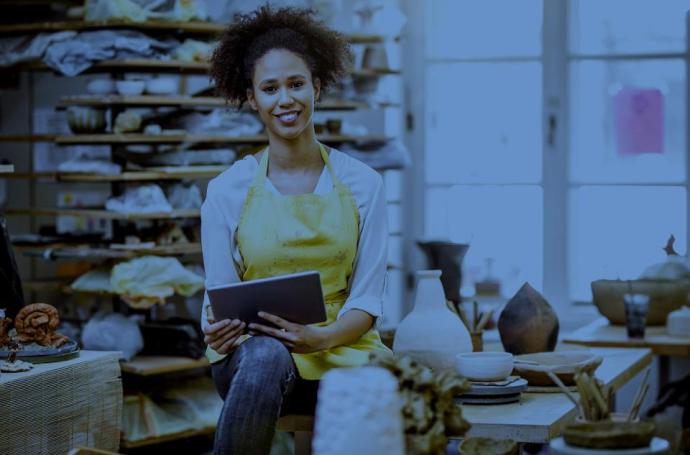 Entrepreneurship
EU Commission press release on the International Women's Day.
The European Commission and the High Representative of the Union for Foreign Affairs and Security Policy made the following statement:  
"On International Women's Day, we think of the resilience and strength of women. Their resolve to stand up against injustice. Their dedication to protect others. Their unrelenting strive for change.
Not only today, but every day, we stand united with all women to build momentum for their rights across the globe. We want to empower women to pursue their life goals unhindered.
The growing oppression globally on women and girls and attacks on their human rights are alarming.
We stand by women in Iran, whose freedoms are systematically restricted; and those in Afghanistan, where the Taliban are trying to erase women and girls' presence from public space, as well as everywhere else in the world where women's fundamental rights and freedoms are being threatened or denied.
We are also deeply concerned about the reports that Russian Armed Forces use sexual violence against women and children in Ukraine as a weapon of war. These actions constitute war crimes and the perpetrators must be brought to justice. We will continue to work with our international partners to make Russia pay for these atrocities.
To strengthen global accountability, the EU has just adopted a package of sanctions against perpetrators of sexual and gender-based violence.
There is also good news. The EU has taken landmark decisions to ensure that women in the EU have the same opportunities as men. For instance, with the new EU rules on gender balance on corporate boards or pay transparency. We also want to set EU-wide rules to combat violence against women and domestic violence.
There is more work to be done. Real equal rights are still a long way off. Gender equality will only be achieved the day we are all part of its promotion and defence, be it in the EU and in the world." 
Background
The theme of the 2023 International Women's Day is "DigitALL: Innovation and technology for gender equality". The gender digital divide prevents women from fully reaping the benefits of the digital transition. Through the EU's Digital Strategy and Sustainable Growth, the EU seeks to ensure women's equal access to the untapped potential of digital technologies.
President Ursula von der Leyen declared 2023 the European Year of Skills. Investments in education and skills training for women and girls play a fundamental role to enhance women's position in all fields and to close the gender pay gap.
In 2022, the EU made important breakthroughs in legislation advancing gender equality. The Commission proposed minimum EU standards to combat gender-based violence in March 2022. The proposed Directive, for the first time, addresses online violence such as non-consensual sharing of intimate images; cyber stalking; cyber harassment; and cyber incitement to violence or hatred. As of August 2022, the new EU-wide work-life Balance rights started applying. In September 2022, the European Commission presented the European Care Strategy.  In November 2022, the European Parliament adopted the Directive on Gender Balance on Corporate Boards, which introduces thresholds for balanced gender representation on listed company boards. In December, a political agreement was reached on Directive on Pay Transparency. The Commission published today its 2023 Report on Gender Equality in the EU, providing an update on the steps taken to deliver on the Gender Equality Strategy 2020-2025.  
The Commission is launching tomorrow its campaign on challenging gender stereotypes, an important deliverable of the Gender Equality Strategy.  This year, the European Commission is also launching a call for proposals under the Citizenship, Equality, Rights, and Values (CERV) programme to foster gender equality, including the balanced participation of women in economic and political decision-making. 
The EU continues to be a driving force for the promotion of gender equality beyond its borders, in all dimensions of its work. Moreover, under the 2021-2025 Gender Action Plan III (GAPIII), the European Commission and the European External Action Service (EEAS) strive to ensure that by 2025, 85% of the EU's new external actions contribute to gender equality, as well as the empowerment of women and girls. To reach this target, gender mainstreaming across all external policies and sectors has been stepped up, starting with the integration of GAP III objectives, and a gender-transformative, rights-based and intersectional approach is being promoted.
Standing up for women's rights and gender equality is a core priority of the EU's external policy. Most recently in December 2022, the EU with African partners joined forces to improve sexual and reproductive health rights in Africa under Global Gateway. This followed a support package of to support women's sexual and reproductive rights worldwide in September 2022. These two actions commit €105 million to supporting women worldwide.
2023 marks the 75th anniversary of the Universal Declaration of Human Rights, which enshrined that 'All human beings are born free and equal in dignity and rights'.
Read the full press release here.