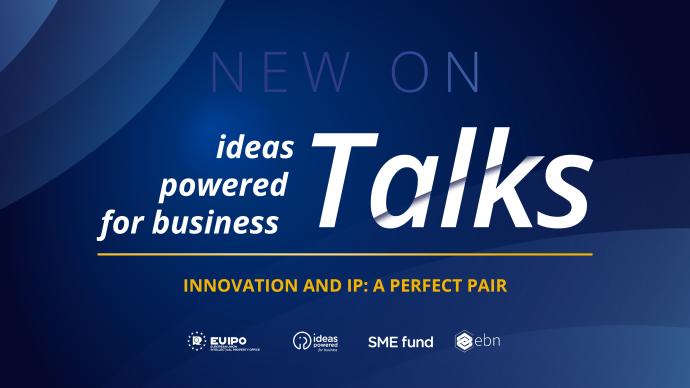 Benefits of IP
The latest episode of the Ideas Powered for business Talks provides insights on why companies should protect their intellectual property (IP) assets before they publicly present their innovative idea.
The European Business and Innovation Centre Network (EBN) is a not-for-profit organisation that supports the use of innovative business as a driver for regional (economic) development.
EBN members are incubators, accelerators and other types of innovation supporters that take real steps to ensure that their services help both their clients and their regions. With their services, the EBN helps innovative start-ups get off the ground, grow and scale up to the next level. They also highlight that intellectual property (IP) is an important consideration once a start-up's innovation is validated and before their ideas are disclosed.
Watch the short Ideas Powered for business Talk video, produced in collaboration with the EBN and find out more. Make sure you activate the subtitles in your language of choice!
All the Ideas Powered for business Talks are now available on the EUIPO YouTube channel. You are encouraged to share them on your social media to reach out to small businesses and start-ups who may find them useful!