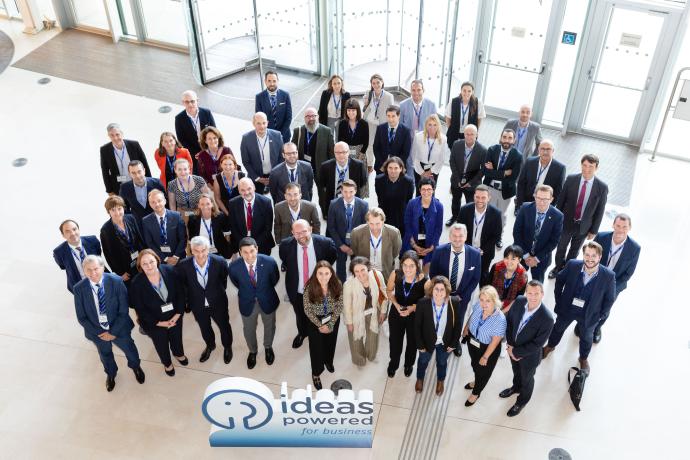 Protecting your ideas
On 28 October 2022 the very first Ideas Powered for business Network event took place at the EUIPO, Alicante, in Spain.
SMEs represent 99% of all businesses in the European Union. However, only 10% of them own intellectual property rights. Of this 10%, an incredible 93% experience a positive impact on their business, such as improved reputation or better long-term business prospects.
It is clear the important difference that owning intellectual property rights makes. In 2018, when the statistics above first became public, the EUIPO identified the need to reach out to European SMEs and raise IP awareness. They also realised they could not do this alone and that a strong collaborative network needed to be put in place; a network whose members were willing to embrace intellectual property and lend their support to stimulating and reinforcing behavioural change towards innovation and growth.
In 2020, the EUIPO established the Ideas Powered for business Network. As the events that followed unfolded, such as COVID-19, economic uncertainty, and Russia's invasion of Ukraine, this was not an easy task; however, despite the challenges of getting established almost entirely online, the Network members finally met face-to-face at the EUIPO's premises this October.
Today the Ideas Powered for business Network counts on 20 members, each representing a different area of expertise and affording the EUIPO considerable reach in its efforts to raise IP awareness and offer economical and informative support.
As the American author Helen Keller once said, "Alone we can do so little, together we can do so much."
Click here to find out more about the Ideas Powered for Network members and discover how each could be beneficial to you and your business.